Head of Department : 

Abas Faramarziyan
---
CT ScanDepartment
Opened in 2016, this center provides high quality and state of the art CT scan services.
Due to its exorbitant costs and lack of specialists, this technology is only available in major cities such as Mashhad and Sabzevar. This is a 16-slice model and its irradiation level has been determined thanks to its modern technology and a team of experienced specialists.
The doctors reporting to this departmentare some of recognized specialists each publishing several papers in international medical and imaging journals.
Among the excellent doctors collaborating with this department are Dr. Arash Khamene Bagheri, Dr. Ramin ShahrAyini, Dr. Tahereh Habashizadeh, Dr. Yaser Krueji, Dr.Milad VakiliZarch. Dr. Mahshid Hamidi, Ali Asghar Afsah Al-Motekalemin, Dr. Esmaeil Ahmad Abadi, Dr. Elham Salehiyan, Mohsen Sabouri, and Dr. Hassan Imani Nik.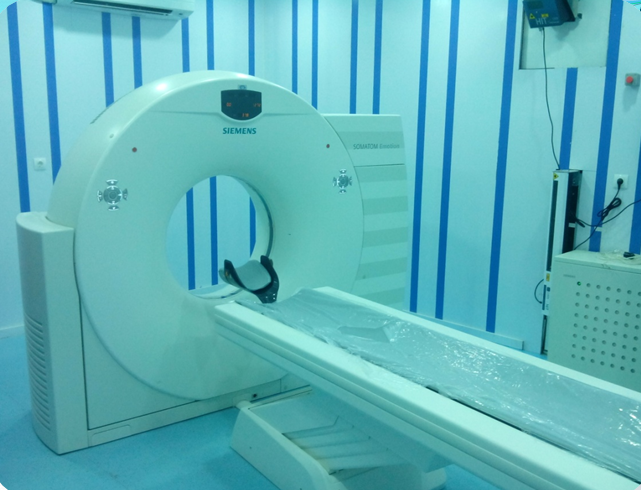 The experienced radiology experts of this center include Abbas Faramarzian, Mehdi Najafi, Seyyed Hadi NaghibiNasab, Samira Saleh Abadi, Parvaneh Saleh Abadi, Azam Soleimani, Marzieh Nategh and Elnaz Pakfetrat.
For more information on reservation, please contact:
Tel: +985144014240 and +985144014241