University Chancellor
The university has seen six chancellors since its foundation in 1975. Currently, Dr. Alireza Moslem, anesthesiologist, is the chancellor. Below you will read his message to international students.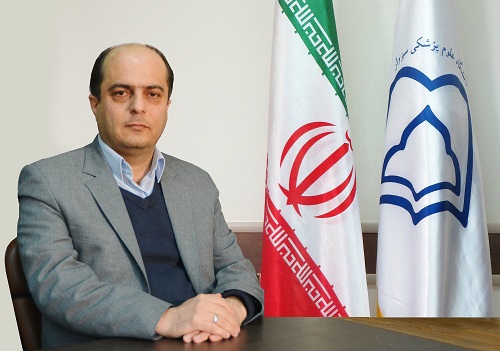 Chancellor's Welcome Message
Welcome to Sabzevar University of Medical Sciences, where excellence is nurtured, pursued and celebrated as we work to create positive change for a better condition. Outstanding students, staff and alumni, cross-sectorial partners, imaginative teaching, and supporters in government, industry and philanthropy have all combined to position Sabzevar University of Medical Sciences in the top echelons of Iranian universities.
Our alumni community of more than 4500 graduates provides services for the Iranian community in different fields of medical sciences such as medicine, nursing, midwifery, public health, laboratory sciences, etc. When you consider the extraordinary range, diversity and sheer achievement of our distinguished alumni, it's clear that "creating change" really is what Sabzevar University of Medical Sciences is all about.
The university has more than 150 faculty members in different fields of basic science, health and clinical care, providing appropriate training environment for medical students by using modern methods of training. Equipped library and the dynamic Student Research Committee lead to increasing the efficiency of training methods in the research too. The combined strengths of teaching and research create a distinctive learning environment for our students and a diversity of backgrounds. With a range of scholarships and support for students to pursue international, academic and engagement opportunities, we welcome students with the academic ability and aspirations to gain an outstanding education.
All these elements – outstanding teaching, welfare facilitators, support, flexibility and choice in programs, and extracurricular benefits – come together to create an original student experience. Our students are the emerging leaders who will help shape tomorrow and create change. Generations of students, staff and alumni have built our reputation, the strength of our reputation will not only benefit future students, but also the boundless our communities that will gain from Sabzevar University of Medical Sciences acknowledge leadership.
Dr. Alireza Moslem, MD
Chancellor of Sabzevar University of Medical Sciences, Iran