Head of Department : 

Dr. Seyed Hossein Hashemipour
---
Another service offered bySabzevar University of Medical Sciences is the launch of the Nuclear Medicine Specialist Center in Sabzevar.
The university chancellor, Dr. Alireza Moslem, reiterated in a news conference that nuclear medicine service is among safe, painless and valuable technologies for imaging body structure and function and treating illnesses. This technology is capable of detecting abnormalities in early stages before symptoms and complications are diagnosed by other advanced tests. The Nuclear Medical Department of Vasei Hospital of Sabzevar was established with the contribution of a private sector in an area of 250 square meters with a budget of over 15 billion rials. It is equipped with an advanced DUALHEAD imaging device, which thanks to its SPECT imaging is capable of performing a variety of scans requested by physicians. .
Nuclear Medicine Department is the second nuclear medicine center in Khorasan Razavi province after Mashhad and one of the few non-invasive imaging centers in Iran.
The University's Nuclear Medicine Department with its prominent team of doctors and specialists is honored to provide its services to dear guests and foreign patients: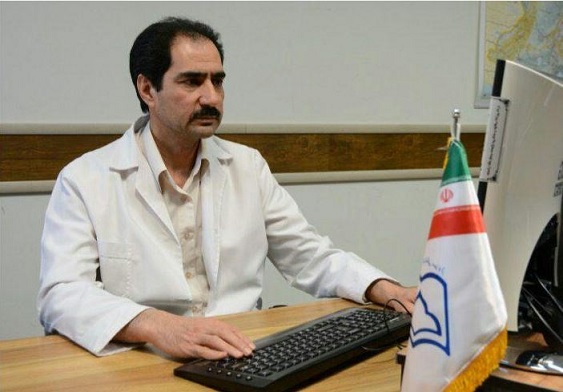 Dr.Seyyed Hossein Hashemipour, a nuclear medicine specialist and molecular imaging specialist
By injecting or administering a dose ofthe specific substance, which is different from the radiation used in the diagnosis, it can be used to help the process and recovery stages of the patients. That is, this substance accumulatesat the site of disease or disorder, and by concentrating the radiation on the spot and eradicating the disease and pathogens, it precludes the expansion and spread of disease to other organs without causing any harmful side-effects in other parts of the body.
Nuclear medicine is used for the diagnosis and treatment of various cancers and rapid diagnosis of the disease and determination of the degree of disability and disorder in a patient's organ. The low exposure of patient to radiation and complications compared to other radiationsas well as the diagnosis and treatment of various types of tumors, cancers, cardiovascular, kidney, lung and liver, bone damages and other organ disorders are some of the advantages of this therapeutic method.