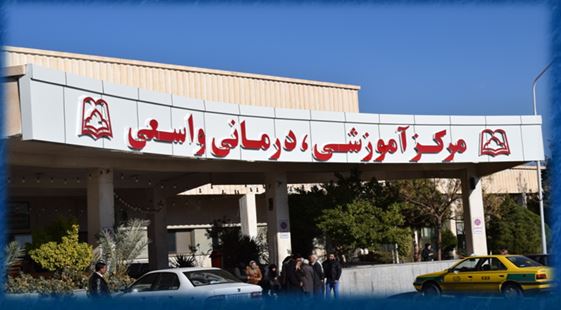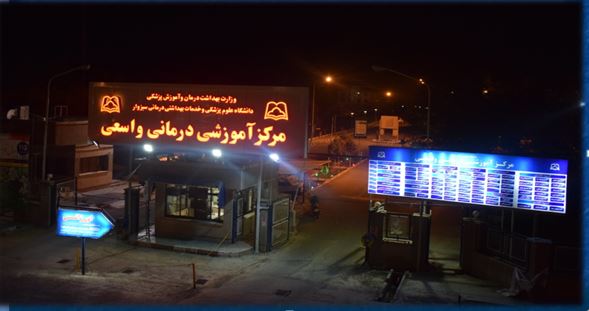 Vasei Educational, Research and Treatment Center
VaseiEducational, Research and Treatment Center, formerly knownasVasei Hospital, was established in2002 with 128 beds thanks to the donations of benefactors. It consists of several departments including Cardiology, Neonates, Pediatrics, ER, male and female departments of Internal Medicine, as well asParaclinic, Thalassemia, Hemodialysis, Laser therapy, Laboratory, Radiology, Mammography, Ultrasound and Exercise tests.
The Echocardiographydepartment of this center was launched in January 2002, the EEG department inMarch 2005, the Spirometrydepartment in September 2006and the Spiral CT scanin December 2016. Also, Kidney Stone TreatmentUnit in 2017, Diabetes Unit in May 2010, Chemotherapy Department in September 2010 and Angiography Unit in July 2011 came under operation.
In 2010, Hospital was promoted to a Vasei Educational, Researchand Treatment center in a total area of ​​10800 square meters and the building area of 14,000 square meter. It now includes specialized clinics and clinical department for Neurology, Internal Medicine, Surgery, Cardiology, Neonates, Pediatrics, Hemodialysis, CCU and ICU, Internal-Cardiac-NeurologyEmergency Room, Thalassemia, Radiology, Chemotherapy and Operative Room equipped with Laparoscopy and Paraclinical Radiology Units, Central Laboratory, Spiral CT Scan, Echocardiography, Angiography, Mammography, Electroencephalography, Kidney Stone Treatment Unit, Pharmacy and MRI. TheOpen Heart Surgery department and Burning Subspecialty department were also operating earlier but the Angiography and Open Heart department were relocated atHeshmatieh Hospital.
Currently, Vasei Educational, Research and Treatment Center with 323 beds and more than 100 subspecialists, specialist and general practitioners takes pride in providing diagnostic and therapeutic services to the local people in clinical and paraclinicaldepartments.